Every month our Keller Williams Realty River Cities office receives a report from Broker Metrix which compares our Market Center sales information to all the other agents in our local market.*
These numbers tell the story of:
How many homes we have sold (Closed Units), how many new listings we've taken, how many of our listings we have sold (Listing Units Sold), and how many contracts our agents are writing within the indicated month.
The 'Volume' measurement indicates a dollar value based on the number of contracts, closed sales, and listings taken.

We're proud of our numbers and are happy to share them with our clients and associates who have trusted us with their most valuable investment.

Compare Month Over Month (MOM) and Year Over Year (YOY) data from our market center, KWRRC, vs our local market to see the Keller difference.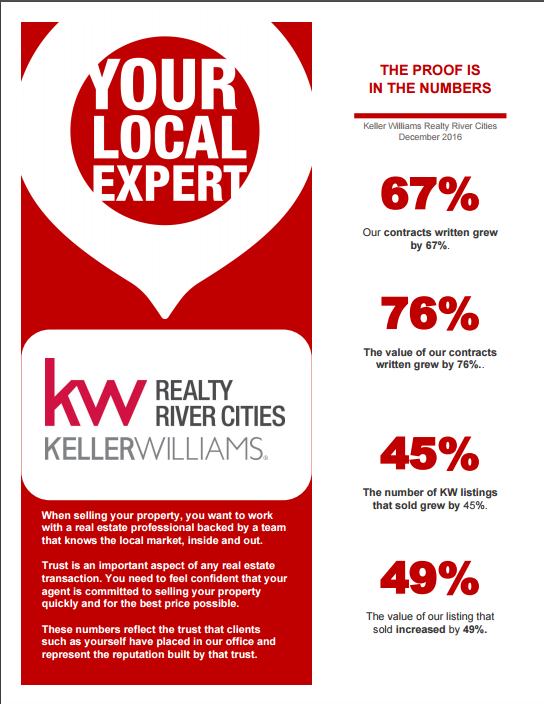 *There are currently over 700 active agents in our Columbus Board of Realtors