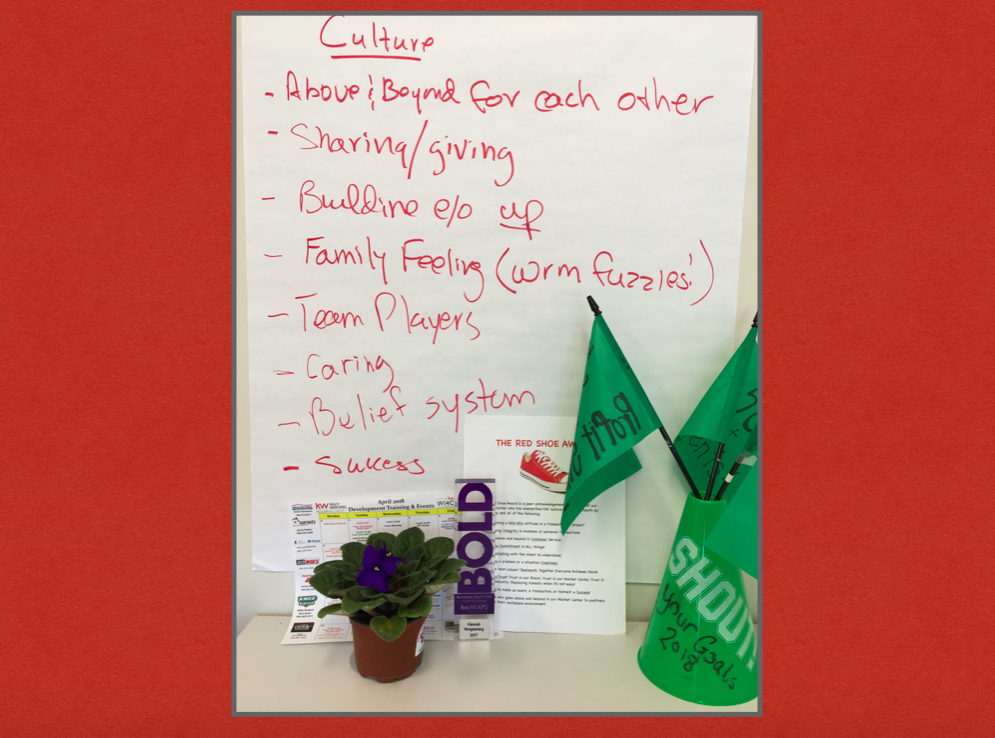 It's Team Meeting day, the crowd is a little thinner than usual, but the market has been active, so agents are out on appointments. The topic of discussion is culture. We touch on culture every month; however, as we get closer to May each year, that discussion becomes a focal point.

Wait!: Why May?
May is our "Patron Saint of KW Culture," Mo Anderson's, birth month, and early on in her career as the first female CEO of KW, she designated the second Thursday of every May as a community day. Agents would hang up their phones and pick up shovels, paint cans, signs, and tools to go do something amazing in the community we serve for a full day… because Real Estate needs a strong, happy, healthy community to thrive. More about that in a future blog.

But, as today's Team Meeting reminded us, our KW Culture isn't just celebrated one day a year. It's in everything we do! Leadership asked our agents who were present to reflect on what aspects of culture they think of when they think about our office environment. A picture of those results are above, but we'll translate:

Culture at our office isn't just going above and beyond for our clients, it's going above and beyond for each other as well. Multiple agents noted that the feeling of sharing and giving is prominent. You can walk down the hall with any question about a problem that comes up, help with marketing, how to take your business to the next level, where to find a certain inspector, anything… and you'll find at least 3 people to help you. The agents around here build you up – they care about each other enough to celebrate the successes and hug it out over hard times and losses.

A couple of agents expressed: "I just don't have the adequate words for it, it's just a feeling you have when you walk in…" [The technical term for that feeling being 'warm fuzzies' of course]. Our agents are T.E.A.M. Players as in "Together Everyone Achieves More." We're staunch believers that you can't build anything by tearing someone else down. Working hard together amplifies success for everyone.

You know that feeling when people ask you how you're doing, but they really just want you to say fine? That doesn't happen here, we WANT to know how you're doing because we care for each other. [I know you probably think we're just getting sappy now]

Because we adhere to a strong belief system (pictured below) we uphold this culture and continue to grow in our faith, our families, and our business… because we are taught that success may happen with tenacity, but can only be maintained through self-mastery.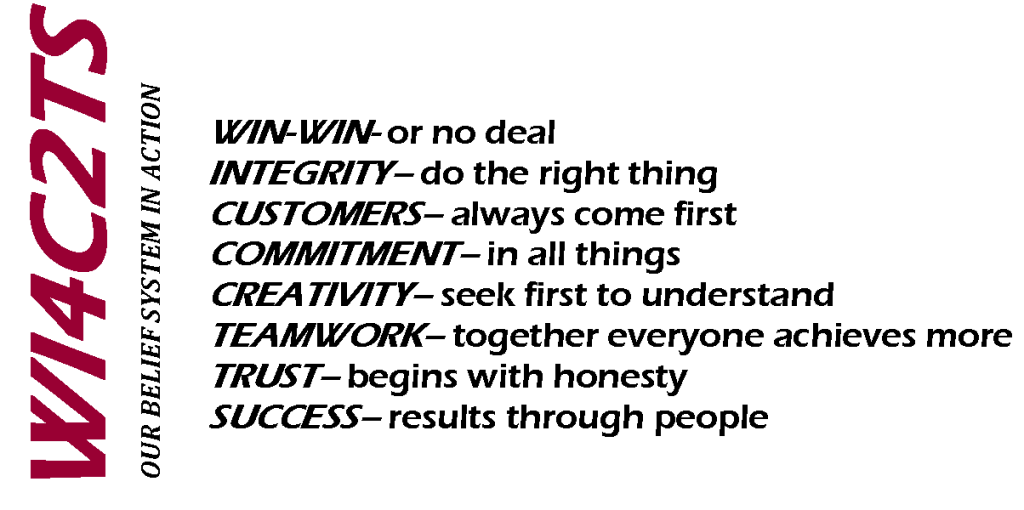 Interested in finding out more about our office, about our community service day, or about becoming a real estate agent. Give our office a call at 706-221-6900 and ask about our next career night or to schedule a one on one appointment.