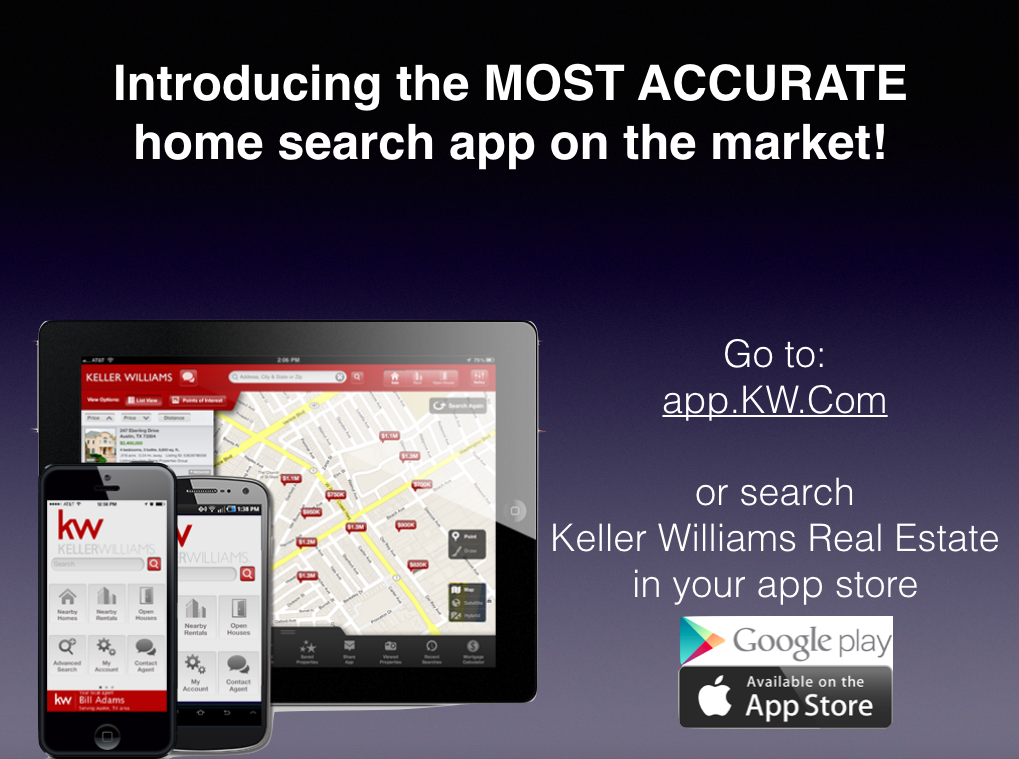 Are you tired of search apps with outdated information? Embarrassed about calling about a house that hasn't been on the market for 5 years thanks to a bad search result?
Then you need the Keller Williams Search App! This FREE app allows you to search for homes using GPS or by map using information that is updated by agents in their MLS.
You'll be getting the most accurate information in any market all over the country! Plus, your privacy matters to us, so your information is never sold, and you can choose your own agent when the time comes with an easy agent finder option.
Available on Google Play and in your Apple App Store! Click the image above to download the app.